China CNC precision machining, CNC milling parts service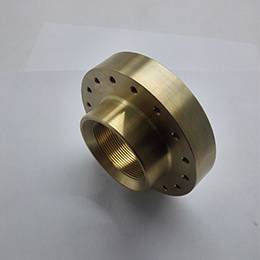 We focus on CNC Milling Part, have 20 years of relevant experience in the field of CNC Milling Part technology, and have been leading the industry, and at the same time provide high-quality and excellent services for CNC Milling Part in the global market, CNC Milling Part is a kind of use automation Machine Tool A manufacturing process that produces precision parts from a variety of materials. The process involves cutting material from a block to create the desired shape and features. Our CNC Milling Part machining centers have more advanced CNC Milling Part machines that can run along multiple axes. These can be equipped with automatic tool changers, advanced machine cooling systems, pallet changers and advanced software to increase the efficiency and precision of the machining process.
CNC milling part processing
CNC milling part processing is a machining process that uses computer numerical control (CNC) equipment to control the movement of the machine tool and the cutting tool to machine parts according to the design requirements. The CNC milling part processing can complete the processing of complex curved surfaces, which can meet the requirements of large batches, high precision, and complicated shapes. The CNC milling part processing process includes three steps: programming CNC Milling Part, setup CNC Milling Part and machining CNC Milling Part. CNC Milling Part The programming step includes designing the program according to the design requirements of the parts and entering the numerical control system. CNC Milling Part The setup step includes installing the tool, setting the parameters such as spindle speed and feed rate, and setting the workpiece coordinate system. The CNC Milling Part machining step includes clamping the workpiece, selecting the cutting tool, setting the cutting parameters, and cutting according to the program.