Plastic Injection Molding Service
Xufeng specilized in fabricating plastic injection molding parts and mould tools over 10 years, 98% are for export. Here we are expert on rapid injection molding, We offer toolings design and building at our workshop and we are used to working on low and medium volume production Runs.

part material molding range widely like ABS, PP, PC, PMMA, PET, PA6/PA66, PA66+GF...
What Is Plastic Injection Molding?
Plastic Injection Molding is still one popular manufacturing processes of plastic parts, various plastic products are manufactured by injection molding which vary in the size, contracture and application, the process is plastic material melted and injected into a pre-made mould where it cools and solidifies into the final part and it is by far the most common way to produce large volumes of finished plastic parts for every kind of commercial and industrial use.


Our Advantages of Plastic Injection Molding

Rich molding experience in processing various materials including ABS, PP, PS, PC, PMMA, PE, POM, PA6/66+GF, PET, PBT, TPE.

100-850 tones machine capacity

Our technique staffs will do periodical checking and maintenance to ensure our machine run normally and all of our products have passed through very strict quality control before shipment.

Small quantity trial order are welcome, so no matter small or large volume injection molding we all pay attention to our job

Injection moulding parts cover auto parts, electrical& electronic parts, Medical parts and machine parts etc.


Plastic Injection Molding Process

Once your plastic injection mold tools are ready, the molding process consists of the following basic steps:

Step 1.Dry plastic resin to right moisture content and mix with pigments or master batch colorants if need.
Step 2.By starting heater temperature is increased.
Step 3.Hot plastic melt is pushed into mold where it is allowed to cool and get the shape of mold.
Step 4. Mold inject out molding parts automatically or fetching out moulding parts by manual
Plastic injection Mold building
A high quality mold start with mold design. we got a team of skilled design engineers using latest series of design software system, we can provide customer thought service and Our company is equipped with advanced mold manufacturing and inspection devices. we have strong mold making team with rich experience to provide you good quality according with your unique need. all mold components are subject to passing a rigorous quality inspection at the completion of each and every production process.

We are good at making
Rapid tooling (Aluminum alloy and soft steel) with low volume production

single cavity to multi-cavity harden mould
insert and over-molding mold
Unscrewing mold
More details for plastic injectin mould builing, pls link http://www.xftooltech.com/page/mold-manufacturing.html
Inquiry Your Plastic Injection molding Project Today
Once we receive your 3D model file, our engineers will review draft angles, wall thickness, corner angles, material type and more to ensure it is optimized for manufacturing. We will also make sure correct materials are combined with the correct design considerations so your project meets and exceeds your expectations. Contact us today for your free quote.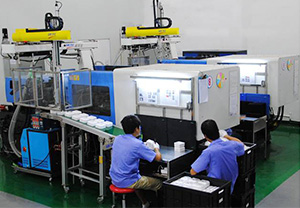 Plastic Injection Molding Service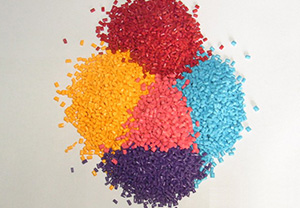 Plastic Granulation Process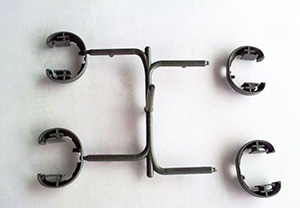 Plastic Injection Molding Process
Plastic Injection Tooling