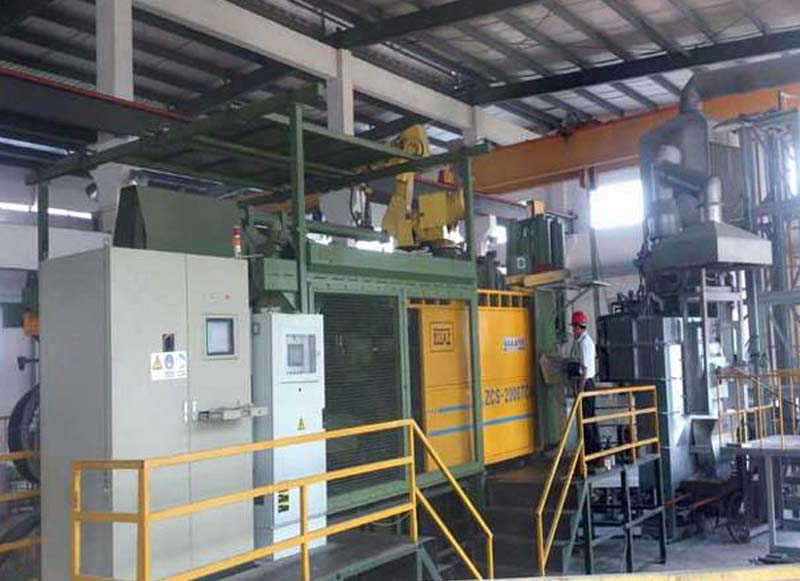 Hot Tags: CNC Milling Part, CNC Turning Part, CNC Aluminum Part,More CNC products

XF has 15 Die casting machines on a 7 day shift system, our constant shift pattern enable us to confidently offer reduced lead times and faster deliveries to you.
What is die casting
Die casting is a metal casting process that is to produce geometrical metal parts by forcing melt metal under big pressure into a reusable mold, called dies . The die casting process involves the use of a furnace, metal, die casting machine, and The mould cavity& core is created using super hardened and tough tool steel which have been machined into designed shape and work similarly like plastic injection mould during the process. Most die castings parts are made from non-ferrous metals, like zinc, aluminium, magnesium.
Here are two main types of die casting machines - hot chamber machines (used for alloys with low melting temperatures, such as zinc) and cold chamber machines (used for alloys with high melting temperatures, such as aluminum).
Advantage of our die casting service
Rich casting experience in processing various materials including A380, A360, ADC1, ADC10, ADC12, 226, 46000
Various tonnage die casting machine of 2000T, 900T, 560T, 420T, 350T, 280T and 180T and zinc alloy 180T machine;
Our technique staffs will do periodical checking and maintenance to ensure our machine run normally and all of our products have passed through very strict quality control before shipment.
Small quantity trial order are welcome, so no matter small or large volume injection molding we all pay attention to our job
Die casting parts cover lighting, automobile, furniture, electrical equipment, motor stand and motor accessories.
Offering secondary machining like cnc milling, cnc turning, grinding, screw tapping and surface treatment sandblast and powder coasting in house